DIRECTOR'S MESSAGE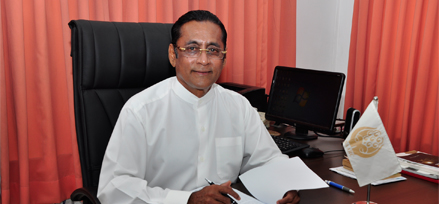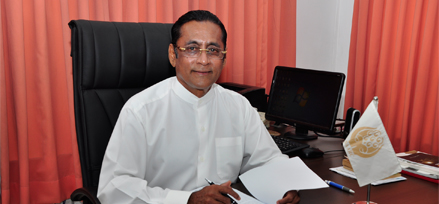 The rich and diverse cultural heritage of South Asian civilizations go beyond its mere projection within the walls of museums, art galleries and commercial exhibitions. The evocative works of the inspired artisans and craftsmen of Afghanistan, Bangladesh, Bhutan, India, Maldives, Nepal, Pakistan and Sri Lanka are what have shaped the cultural, social and at times, religious structures of these communities nurturing lives and expressive landscapes of theses peoples. That is why it is necessary to conserve, promote and protect the unique arts of these countries, thereby preserving the distinct identity of South Asia.
The SAARC Cultural Centre plays the crucial role of bringing the peoples of the region closer together through the celebration and recognition of all forms of art; the visual arts such as painting, sculpture, film making, photography, the performing arts such as dance, music, drama, theatre, puppetry and folk culture, digital art, architecture and literature.
The Centre will, likewise, function as the chief meeting point and cultural hub for the artistic communities of the Member States, whilst providing a holistic environment catering to all forms of artistic expressions.
As the Director of the SAARC Cultural Centre, I would also like to highlight the importance of dignified empowerment through cultural development. Following the culturally complex lives and livelihoods of the South Asian communities, the Centre will focus its efforts to support and uplift the indigenous and native factions of the associate States.
We will continue to harness harmonious relations and unity amongst the SAARC Nations through cultural integration and intercultural dialogue and, as a source influencing and enhancing creative development and empowerment in all cultural and artistic fields, the Centre will work towards formulating and implementing programs that will inspire and foster our artistic heritage.
Wasanthe Kotuwella
Director, SAARC Cultural Centre, Sri Lanka