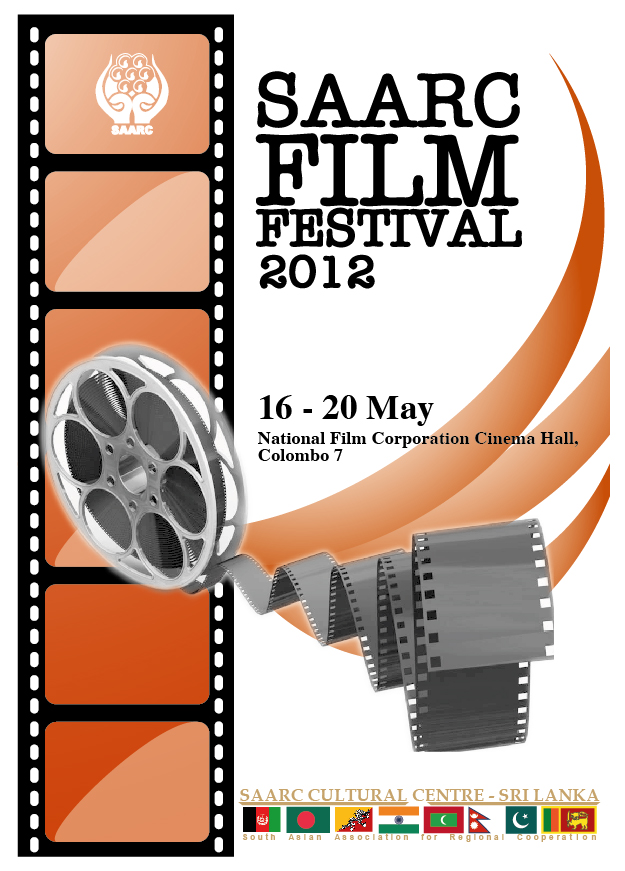 SAARC Cultural Centre will be once again be hosting the SAARC Film Festival from the 16th to the 20th of May 2012, in Colombo. Regional films of late are becoming popular not only in the region but globally as well. The SAARC Cultural Centre takes pride in promoting Arts and Culture in the region, and given the success of the Film Festival in 2011, will once again promote regional films by hosting the upcoming Film Festival. This year, in addition to the feature films from Member States of the SAARC Region, the Centre has also called for documentary films from the region. This will be an unique opportunity for the general public to view some of the best films screened from 2009- 2011 from the SAARC Member States. An award will be given to the Best Feature Film and documentary Film – which will be adjudicated by a panel of international Jury from Russia, Iran and Singapore. Further there will be also a special workshop organized by the Centre for Directors of these films as well as experts in the Film Industry.

Last year, nominations were received from Bhutan, India, Pakistan and Sri Lanka. Sri Lanka's nomination of Bambara Wallala, directed by Athula Liyange, bagged first place, with the film "Ami Aadu" from India getting a close second place silver medal.  This year, nominations of feature films and documentaries are expected from Bangladesh, Bhutan, India, Pakistan and Sri Lanka. The SAARC Cultural Centre, in keeping with its mandate of promoting culture in the region through different modes of art, will showcase films from the region as cultural expressions at its forthcoming SAARC Film Festival. The Film Festival will give all Member States an opportunity to screen some of the best films from the region. The SAARC Region has produced some films with a standard of excellence, and this Film Festival will focus on promoting some of the best films featured from 2009 – 2011. The festival will also invite the film Directors of the nominated films to participate at the Festival.

The SAARC Film Festival is bound to be a treat to all film enthusiasts and is open to the public free of charge.  The SAARC Film Festival is organized by the SAARC Cultural Centre. Screenings times will be made available soon.