SAARC Film Festival 2013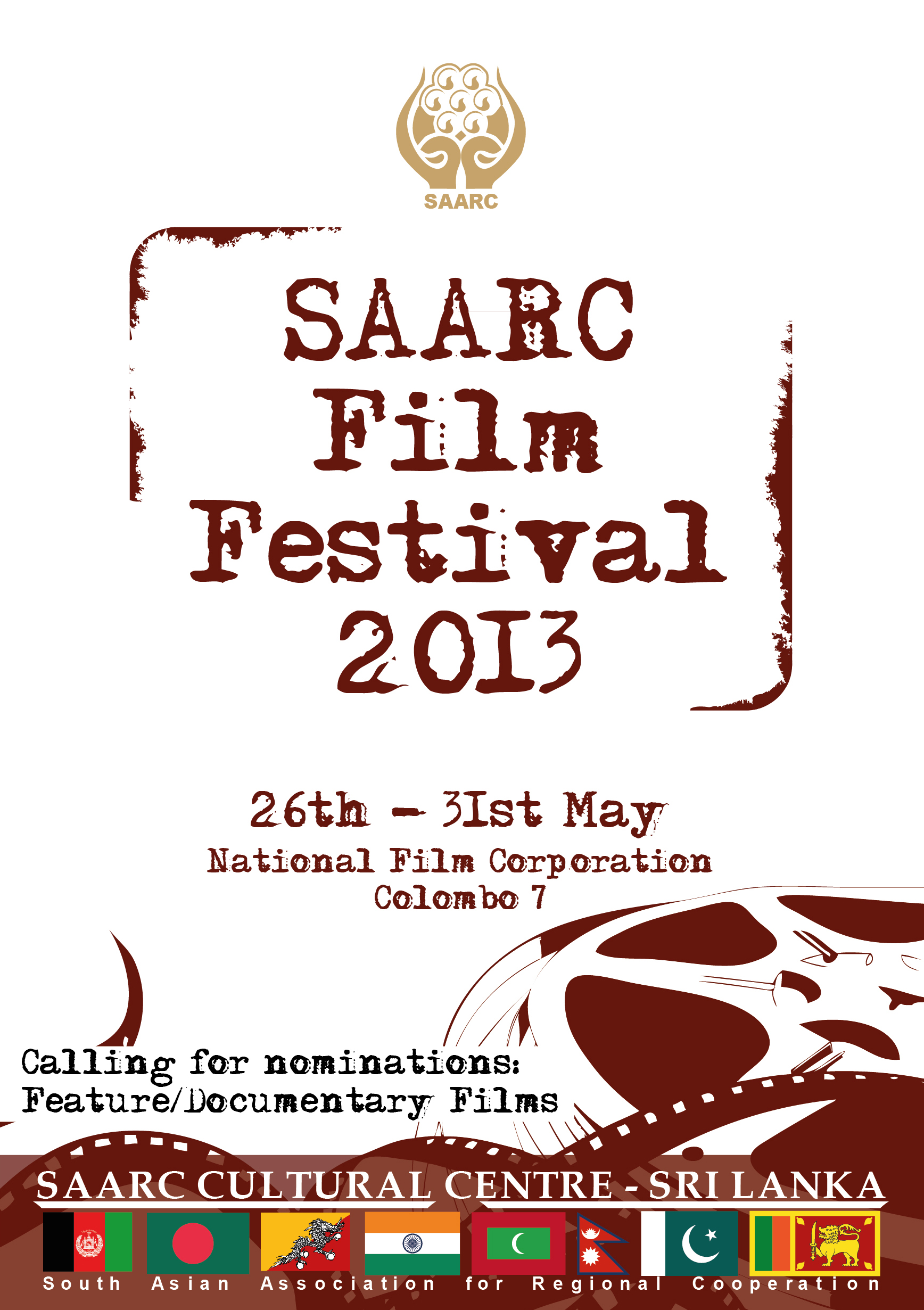 SAARC FILM FESTIVAL concludes with INDIAN Feature Film "Paan Singh Tomar" bagging the title "Best Feature Film 2013, and "Cost of Climate Change" from Bhutan, bagging the trophy for best Documentary.

The SAARC Cultural Centre successfully concluded the Third SAARC Film Festival on the 31st of May 2013, with an Awards Ceremony. The Film Festival commenced on the 26th of May, and screened films from Bangladesh, Bhutan, India, Maldives, Nepal, Pakistan and Sri Lanka. Feature and Documentary Films were screened.
The Film Festival is yet another SAARC Cultural Initiative, which aims to provide a platform for exchange of ideas and points of view from Film Directors of the Region. The SAARC Region has produced some films with a standard of excellence. The SAARC Film Festival focused on promoting some of the best films featured in 2010 – 2012 from all Member States. A call for 2 feature films and 2 short films from each SAARC Member State was made and nominations were received from 7 countries.   A panel of International Jury Members from Singapore, Russia and Iran adjudicated at this festival and an award was made to the Best Feature Film in the region for the year 2013. A Silver and Bronze medal was also awarded to the feature film category. A trophy for the Best Documentary, Best Director, Actor and Actress were also awarded.  Films were screened free of charge to the general public at the National Film Corporation Cinema Hall from the 25th – 31st May 2013.
The Awards Ceremony was held under the distinguished patronage of Hon Minister Dhilan Perera, Minister of Foreign Employment, Promotion and Welfare.  In addition to the Film Festival, a very successful workshop was also held with eminent speaker Dr D.B Nihalsinghe as keynote speaker. All visiting Film Directors and adjudicators were also taken on a field tour to the National Telecinema Park in Sri Lanka.
The Best Feature Film was awarded to India – "Paan Singh Tomar" for its fascinating plot and strong direction that imaginatively combines the sports and action genre within the background of post- colonial India" For "capturing the human drama of a difficult subject with emotional impact" "Cost of Climate Change" from Bhutan was awarded the Best Documentary.  A list of other awards is listed below.  The SAARC Cultural Centre hopes to have many such festivals in the future in order to promote feature and documentary films in the region.